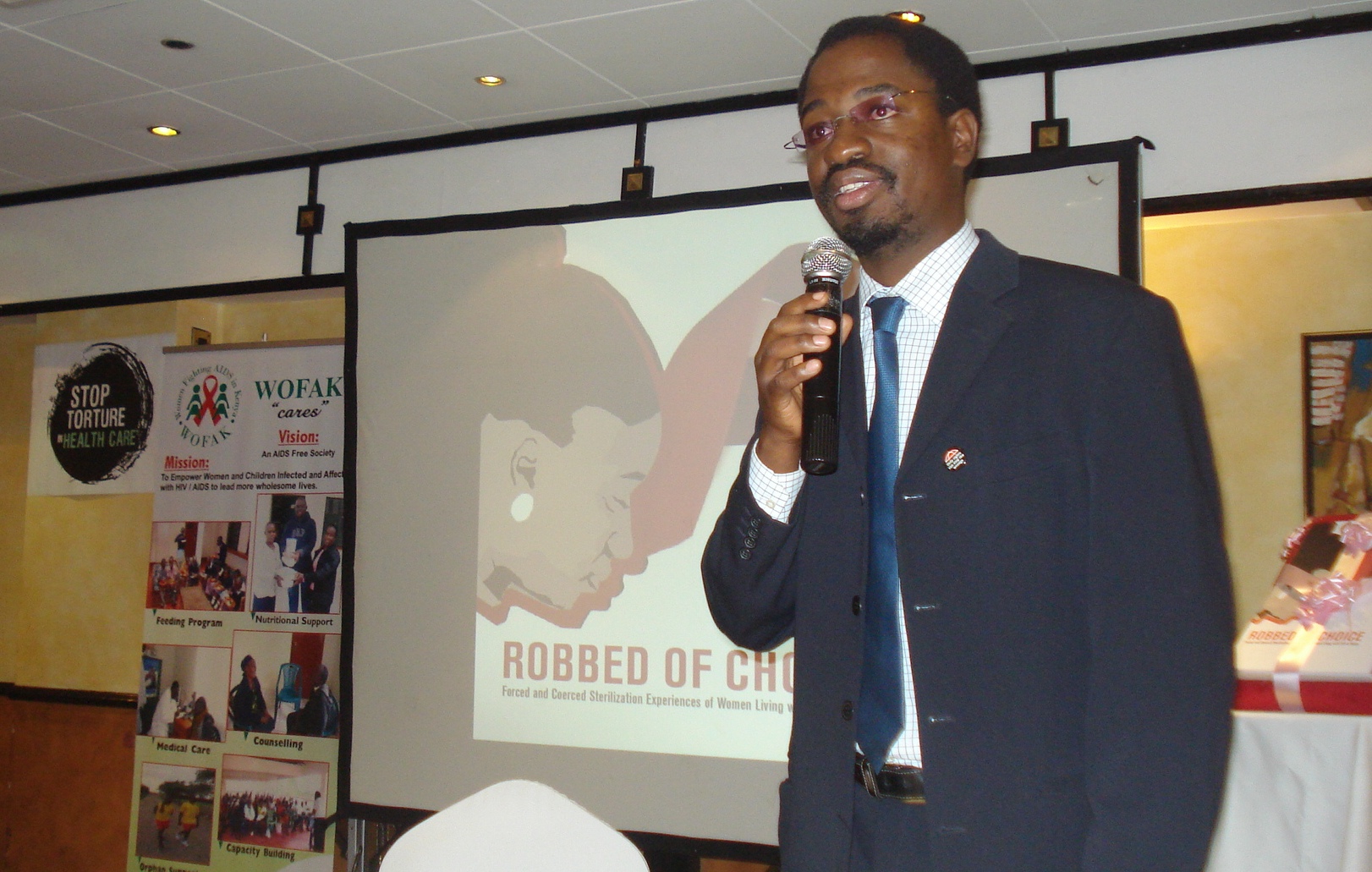 At the launch of the report  dubbed "Robbed of Choice: Forced and coerced sterilization experiences of over 40 women living with HIV in Kenya", the live testimonies from three HIV positive women who were coercively sterilized in violation of their right to autonomy filled the room with emotions as those present struggled to relate to the women's  personal stories.
According to KELIN's Executive Director, Allan Maleche, while making the opening remarks, noted that  similar cases had been reported in countries like, Indonesia , Kenya Namibia, Mexico, South Africa, Tanzania, Thailand, Uganda,  Venezuela and Zambia as evidenced in the recent publication of the Global Commission on Law and HIV.
The three women gave a graphical account of their post-sterilization complications such as the inability of having menstrual cycles and break ups from their marriages because they can't reproduce. The women have additionally been discriminated upon by their husbands and friends.
The Executive Director of African Gender and Media Initiative and the lead researcher Faith Katsiva elaborated that 75 per cent of the forced sterilization cases are done in public hospitals. One of the key issues she highlighted was that some of the women as per the report were threatened with having their supply of anti-retroviral drugs stopped if they did not agree to be sterilized.
The chief guest Commissioner Winnie Lichuma, the chairperson of the National Gender and Equality Commission and a board member of KELIN said that the commission would continue pushing for the women's rights and called for the release of the documentation belonging to one of the women from the Kenyatta National Hospital. She reiterated that apologizing  to the women was not enough and that the government remains the ultimate duty bearer in upholding and respecting human rights and must thus be held accountable. She ended her remarks by stating that her commission would enjoin in any court cases initiated to help the women reclaim their rights.
This report was launched at a time when a landmark judgment, had just been recently delivered by the High Court in Windhoek. In the judgment the Court found that the Namibian government had coercively sterilised three HIV-positive women in violation of their right to autonomy in government hospitals. KELIN and its partners are in the process of preparing court documents to seek justice on behalf of the women who were forcefully sterilized.
Audio Testimonies from the Forced and Coerced Sterilized Women
Play Now
|
Play in Popup
|
Download